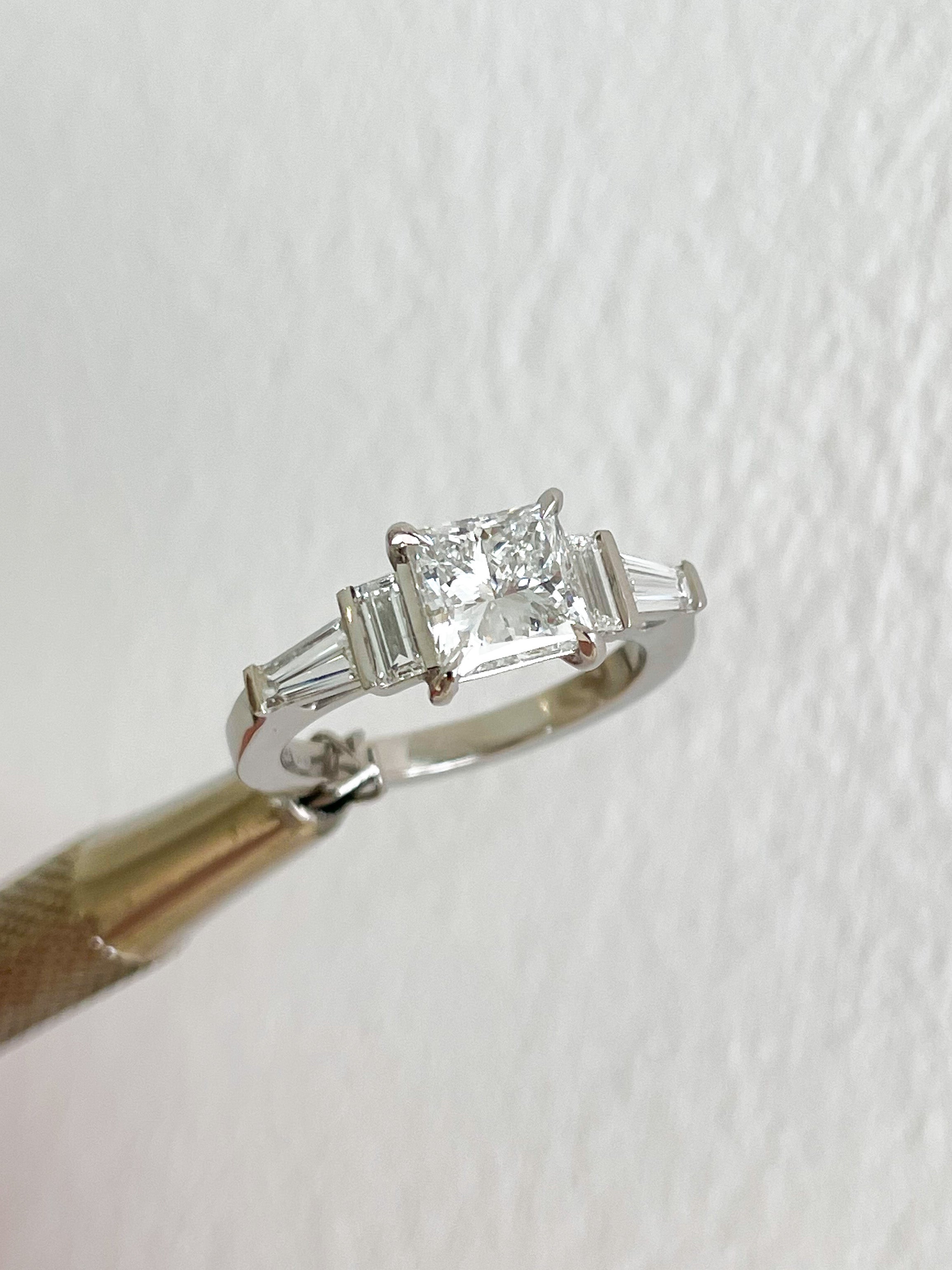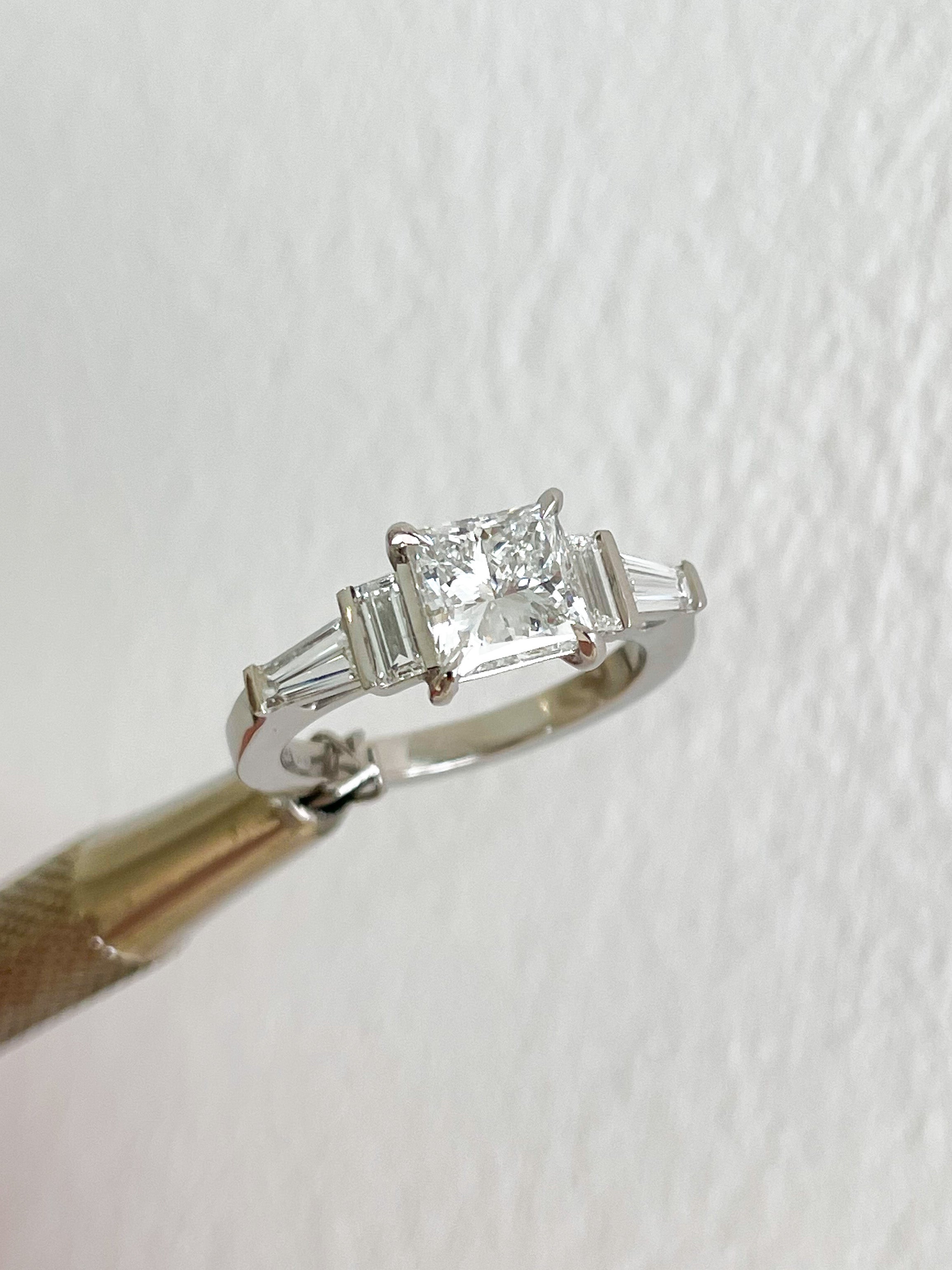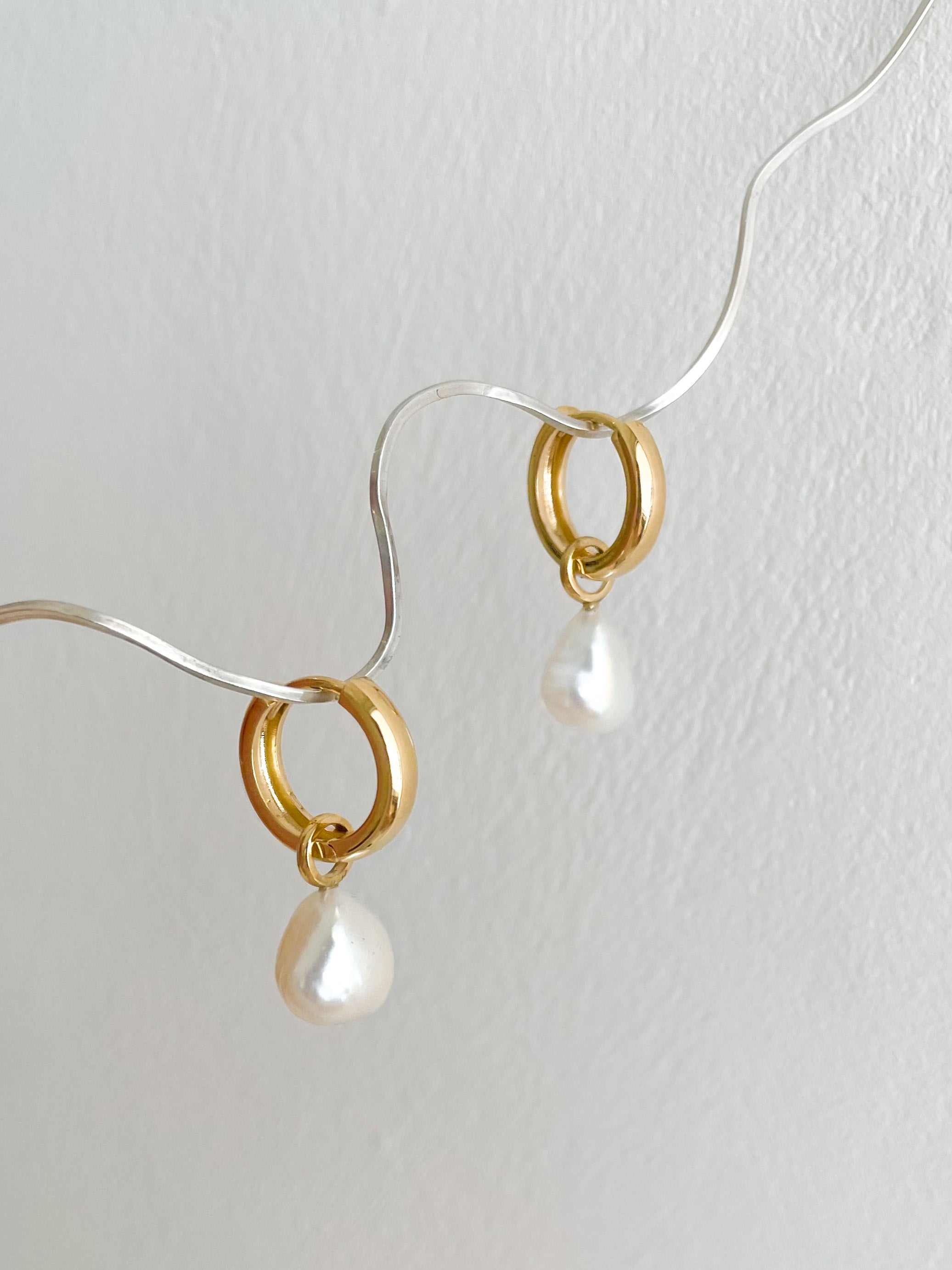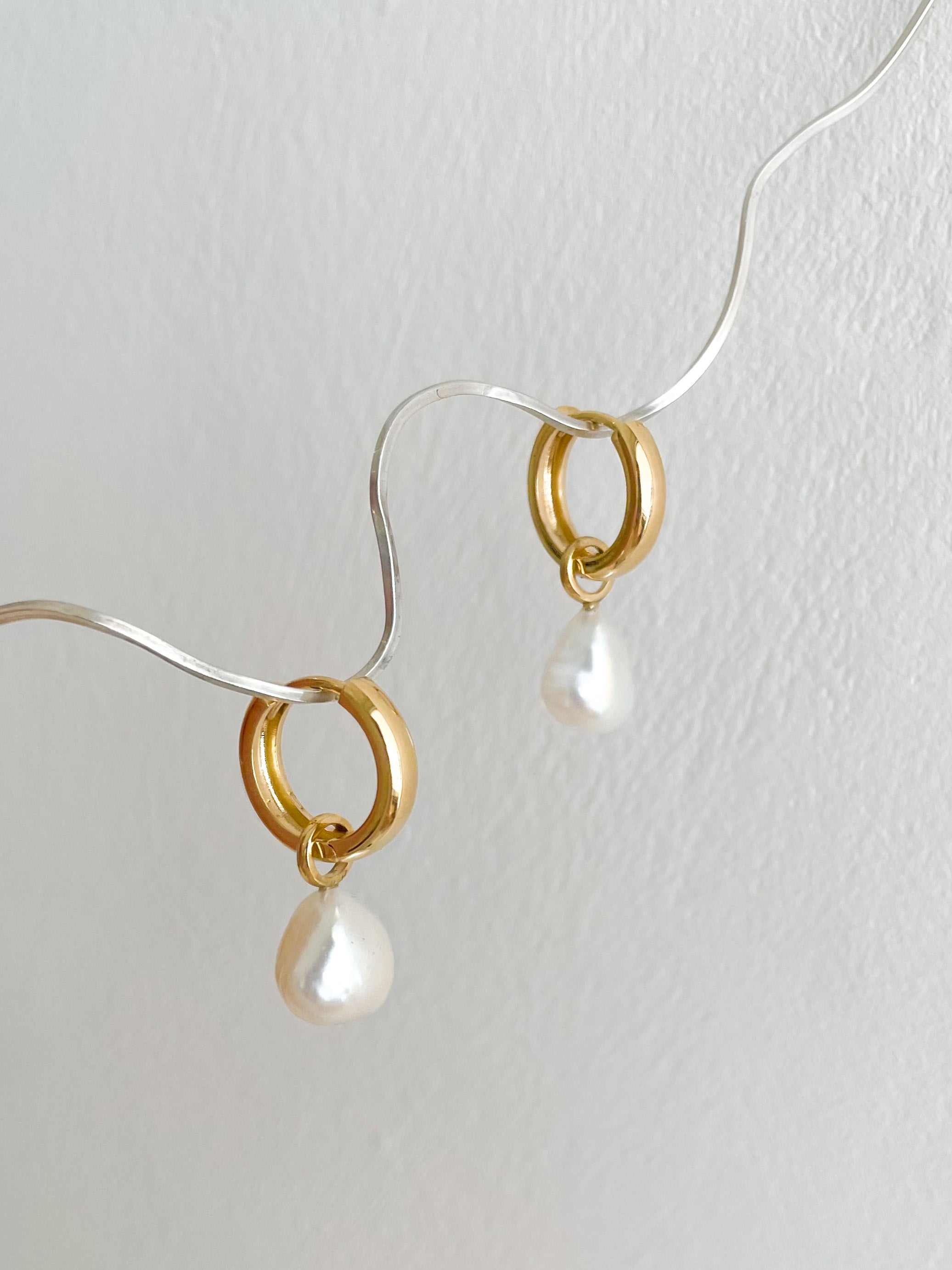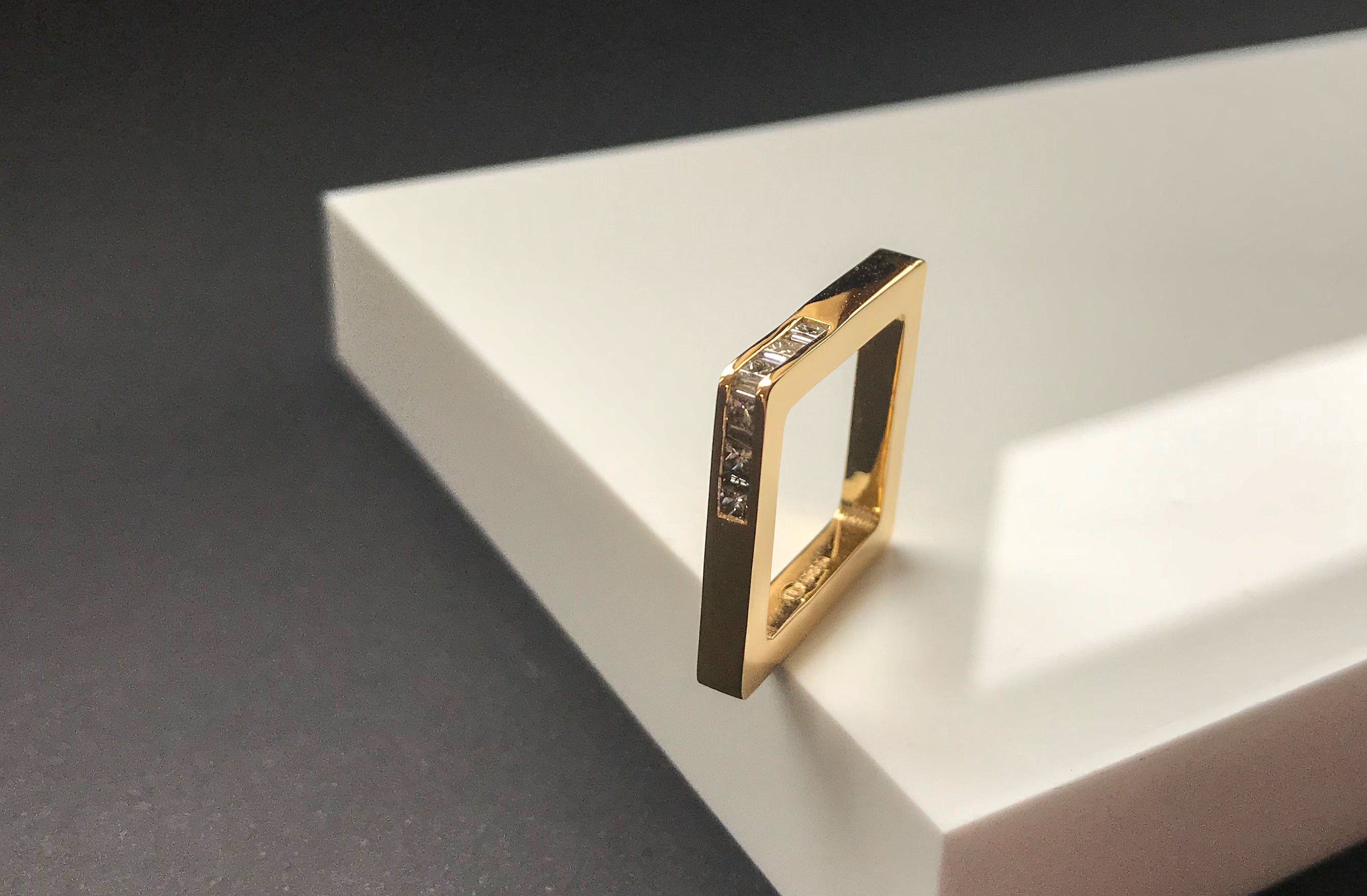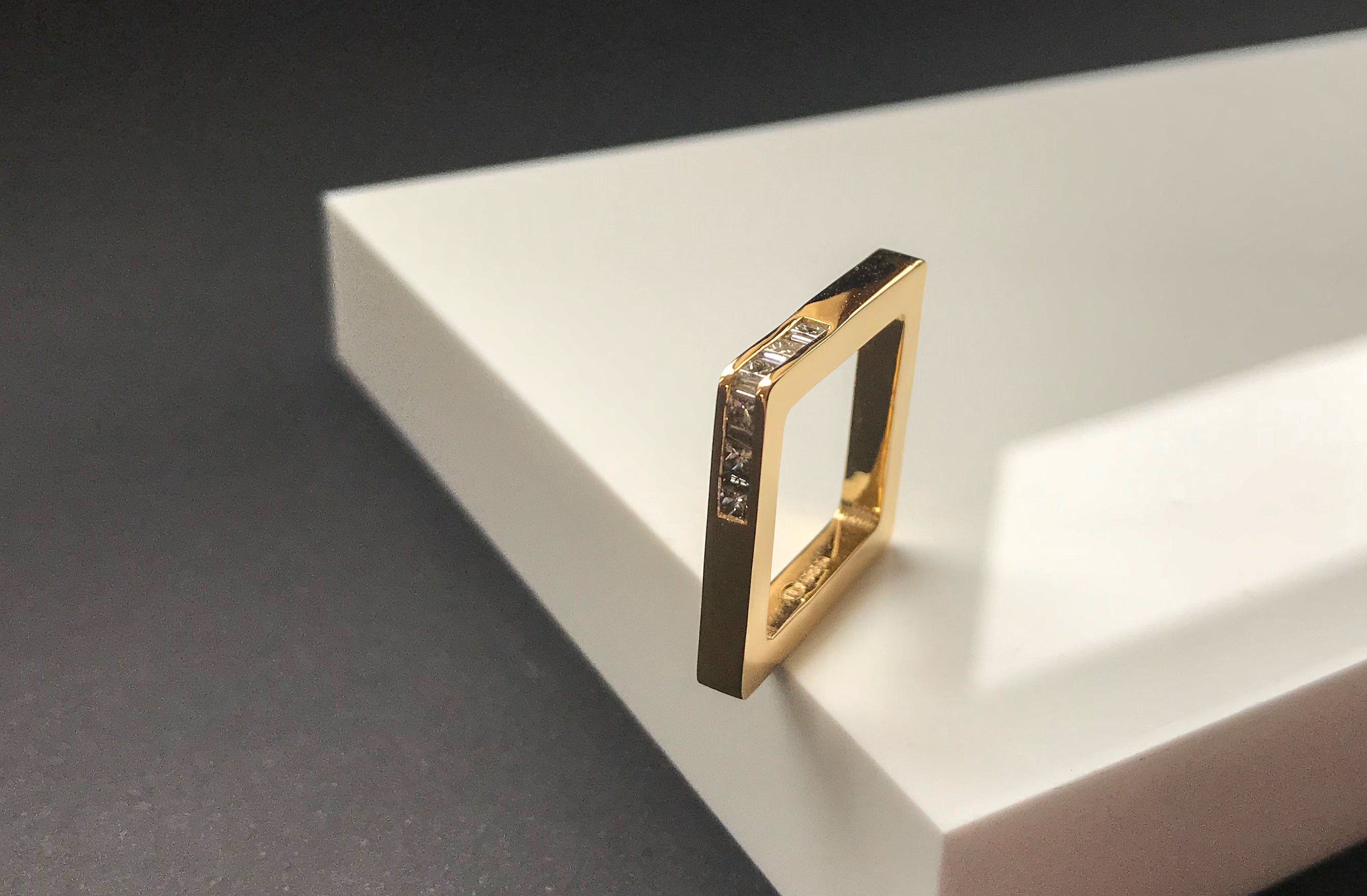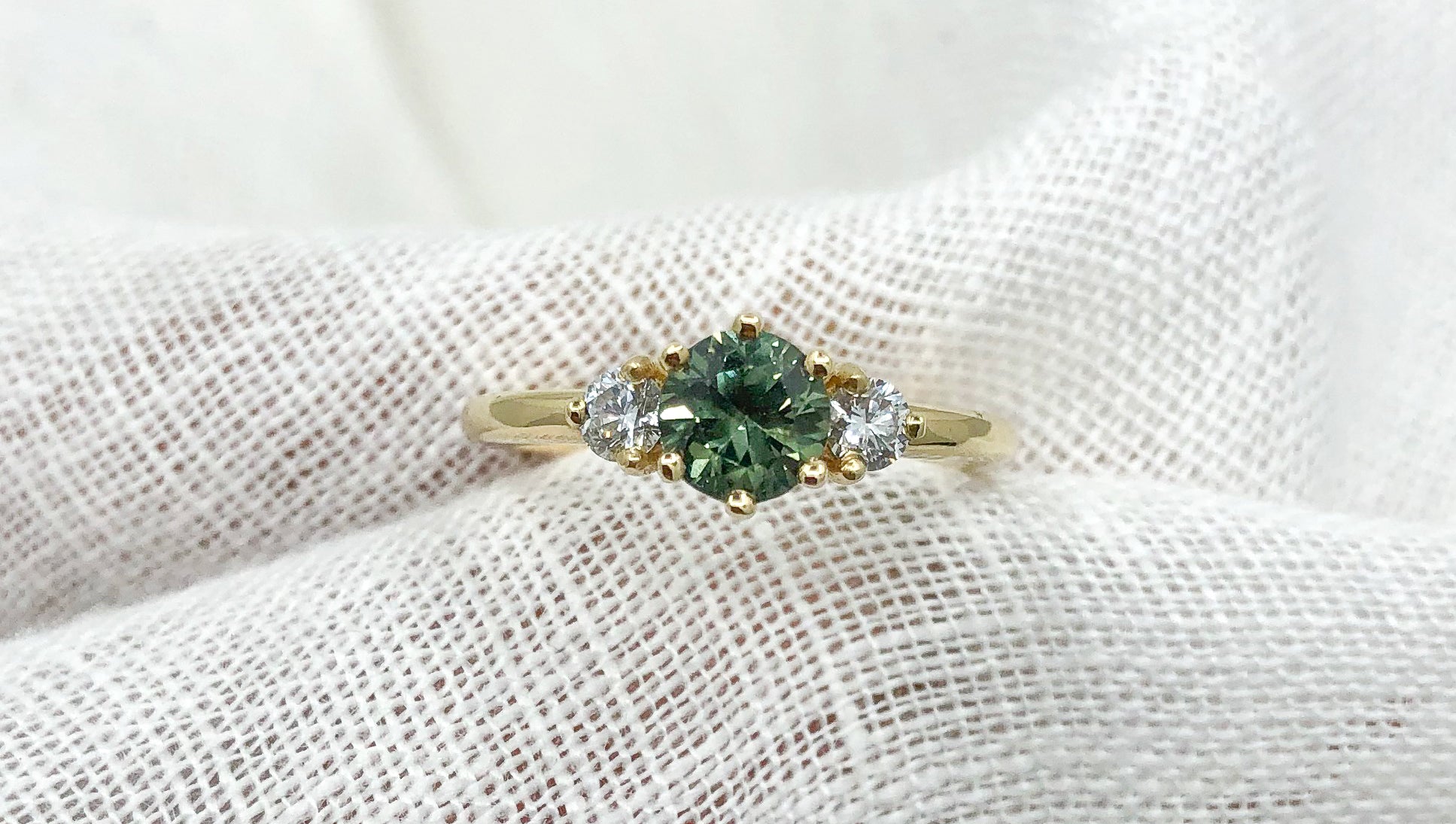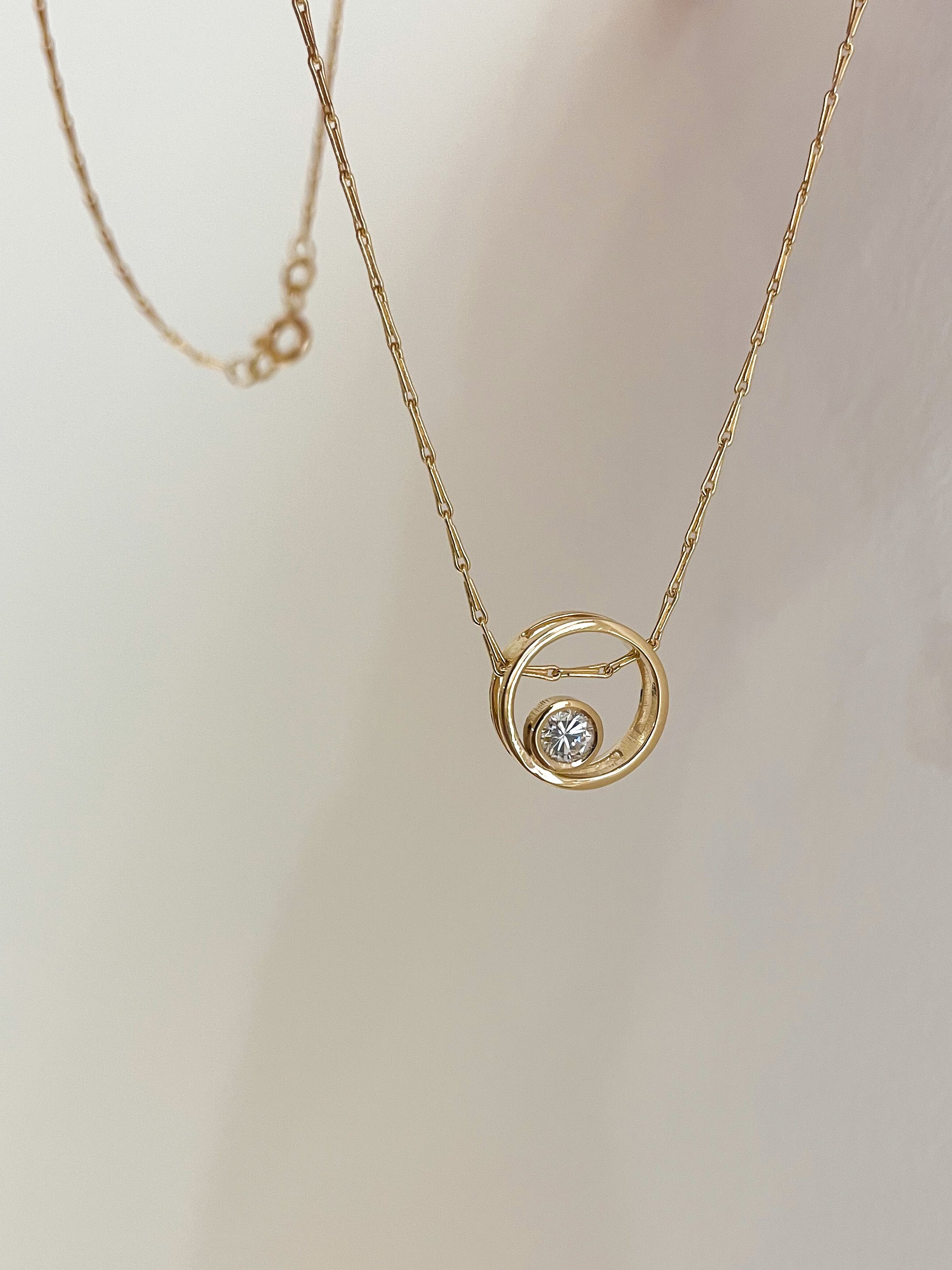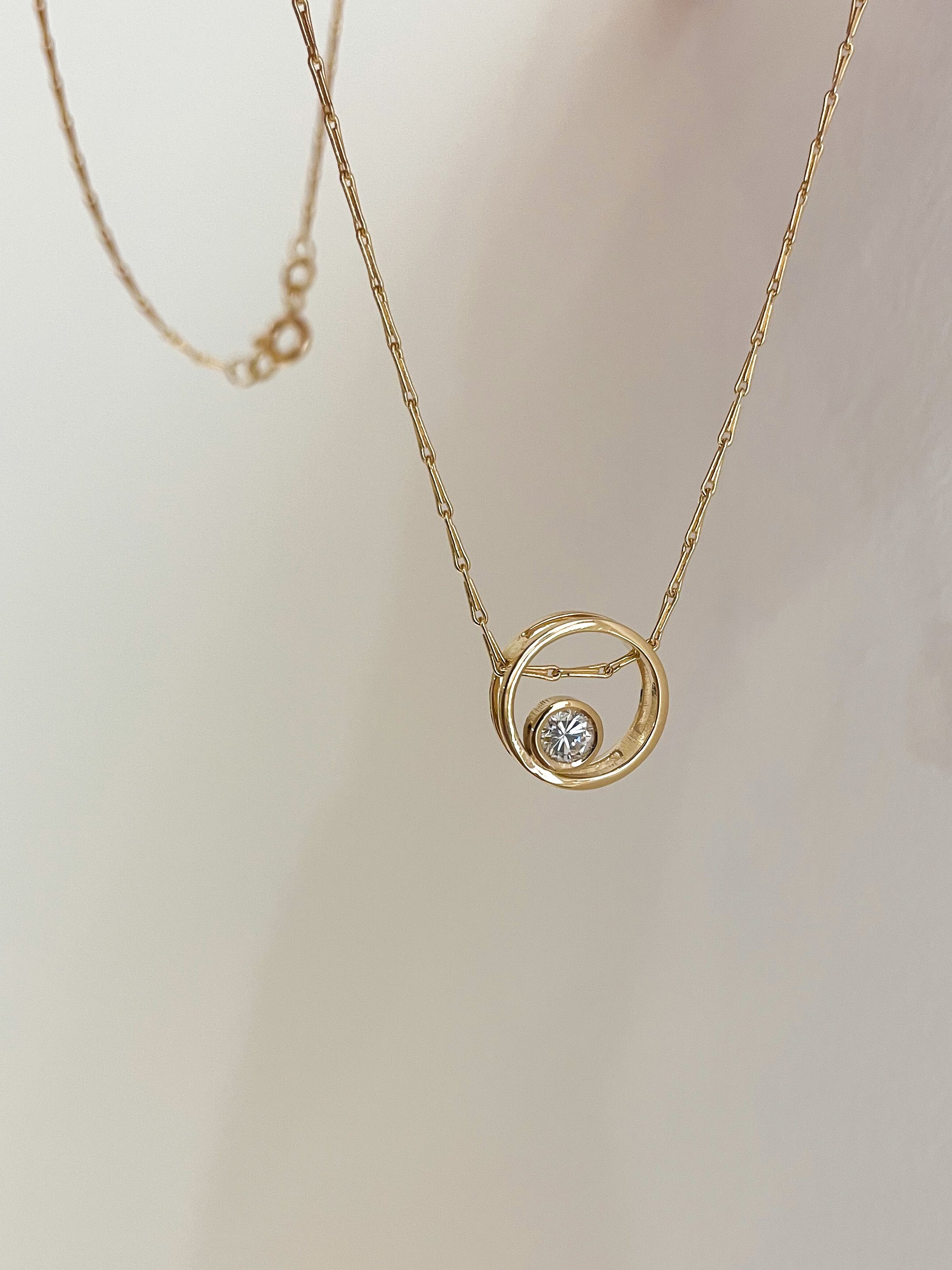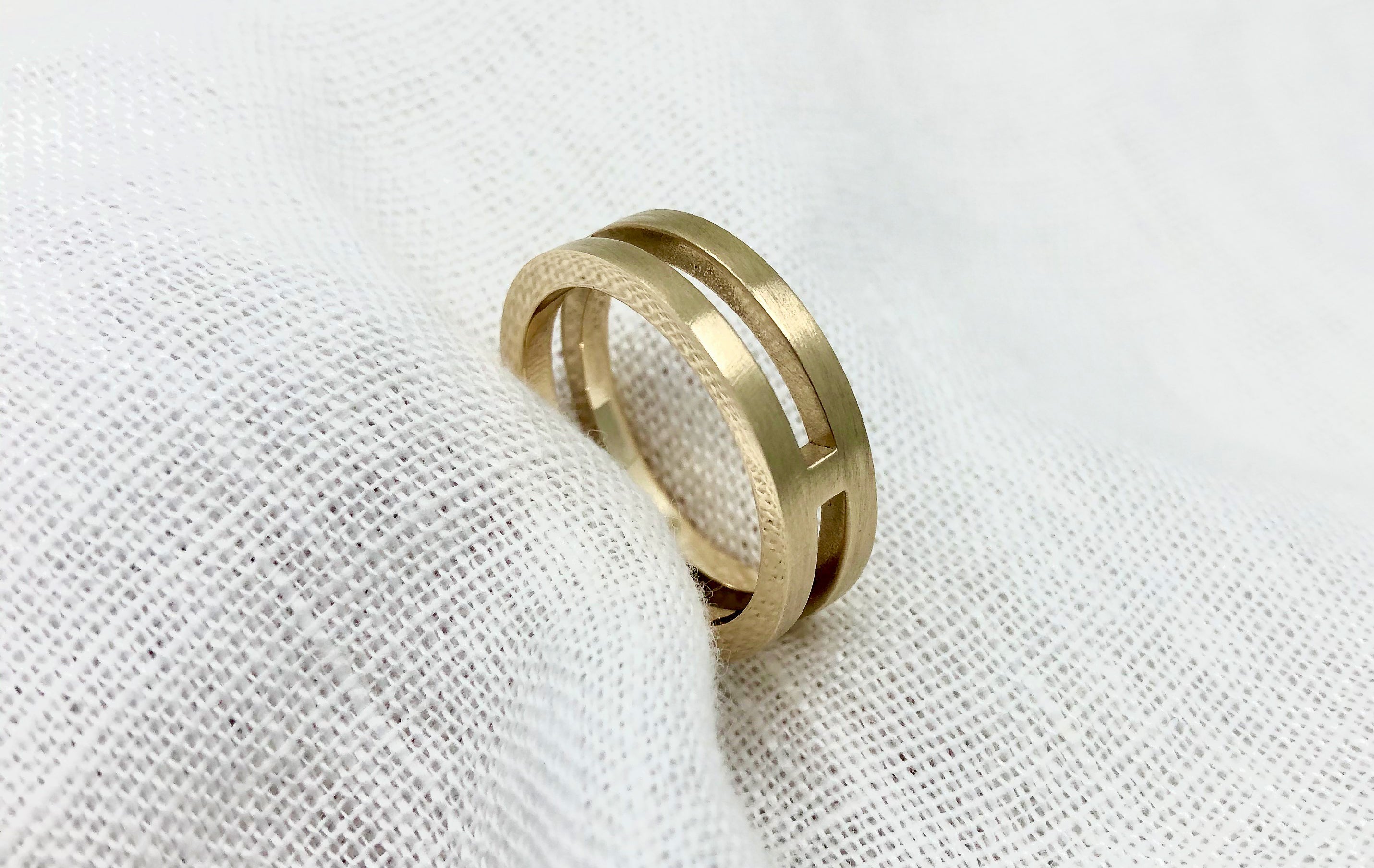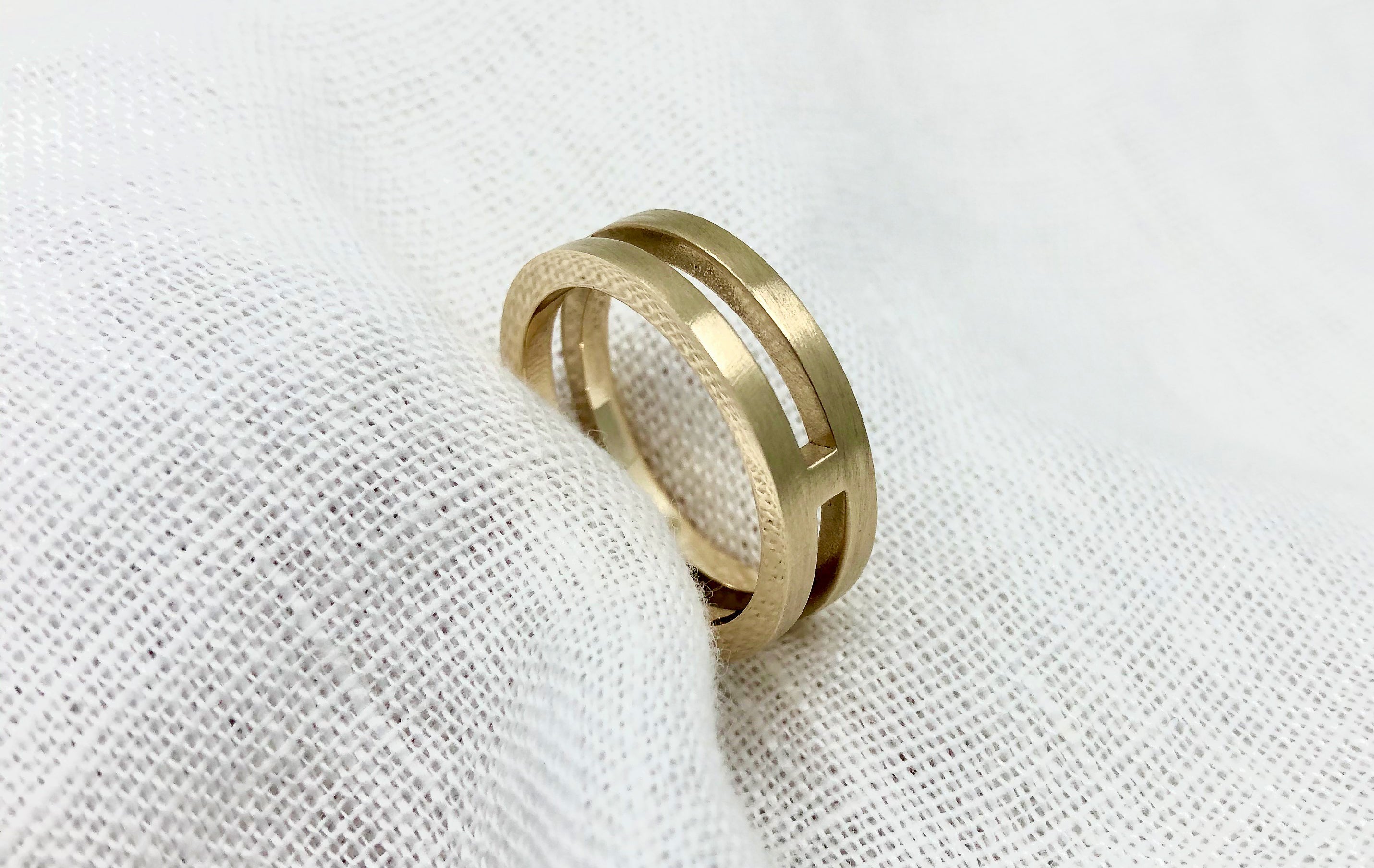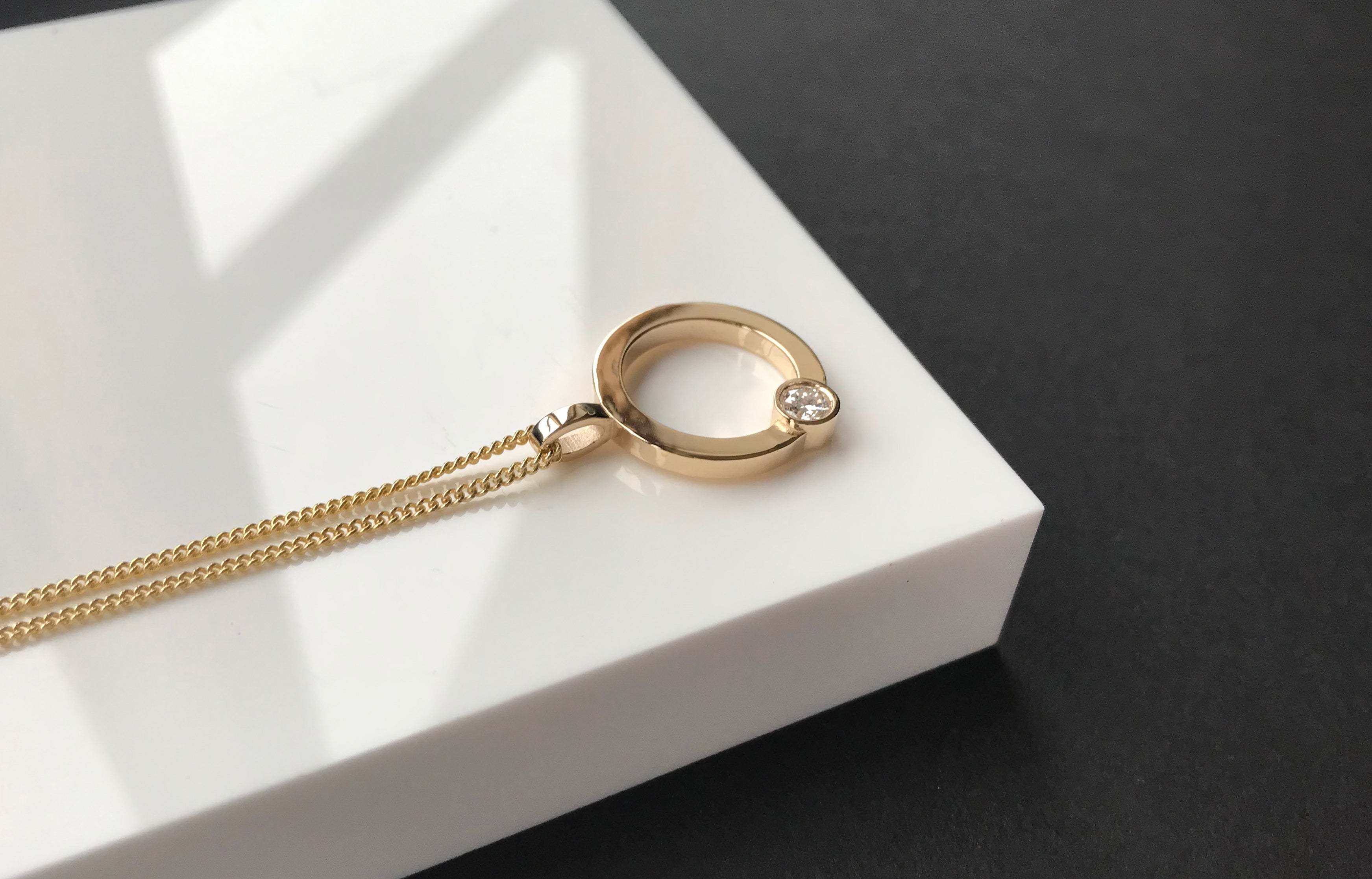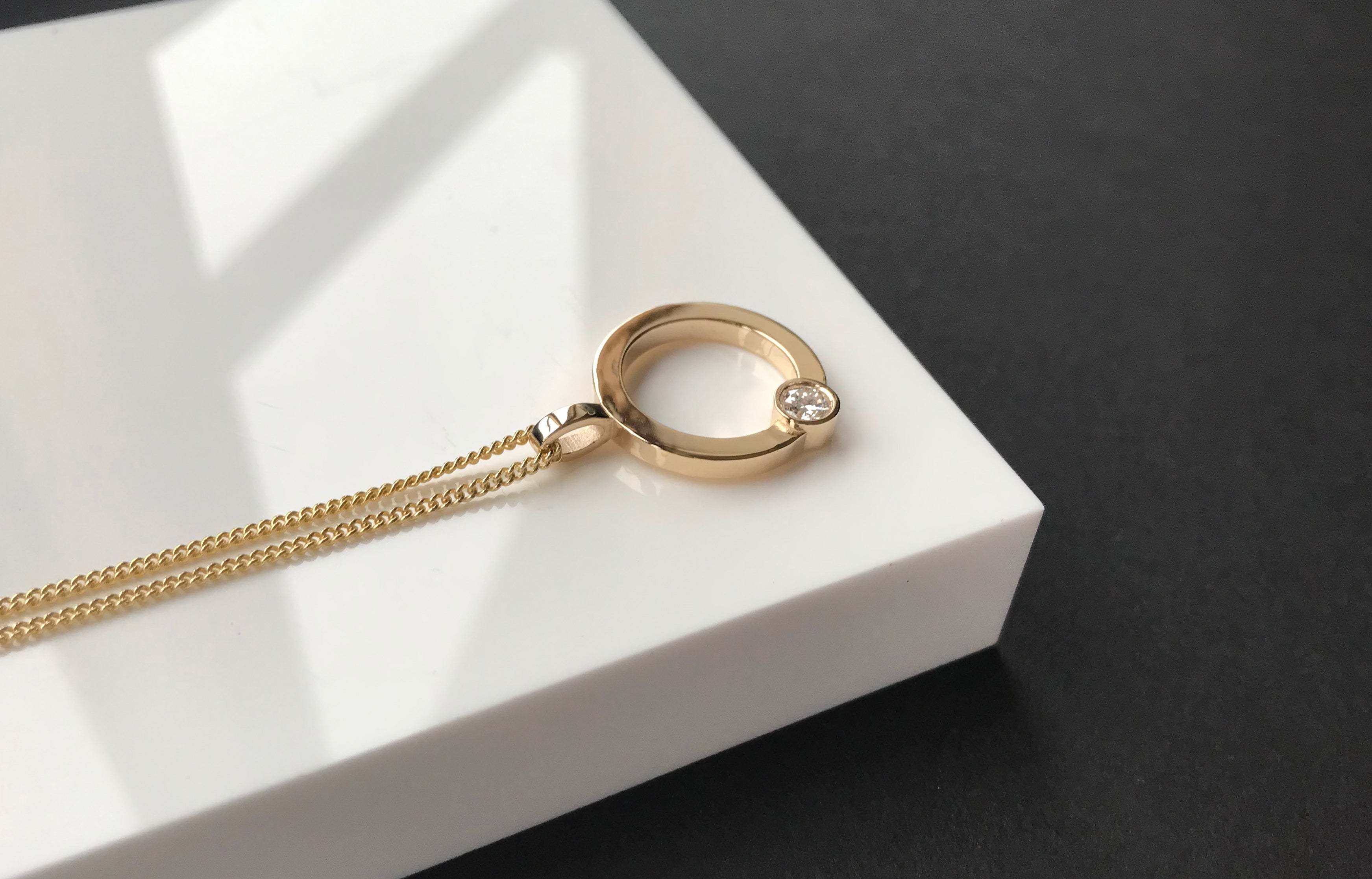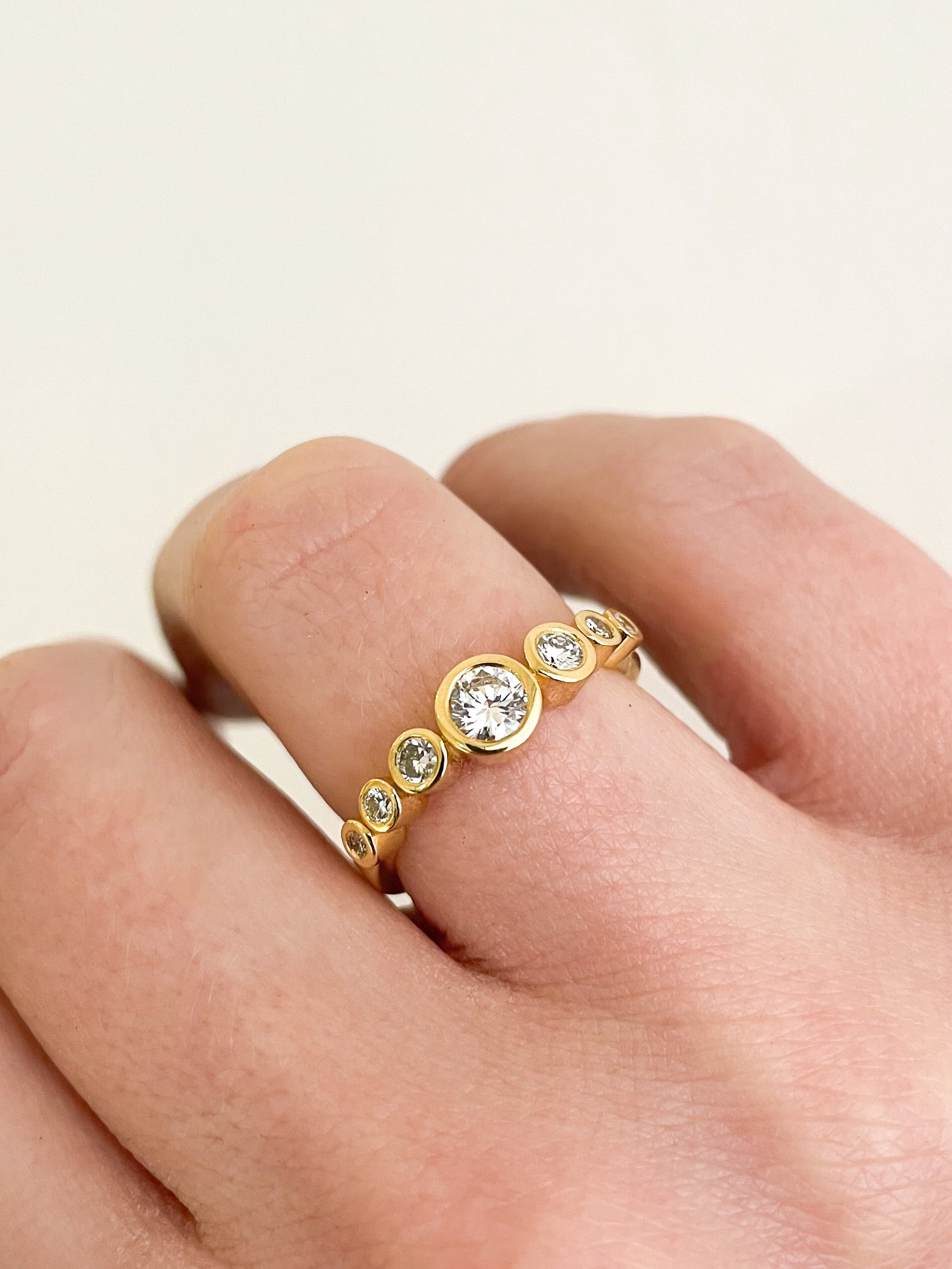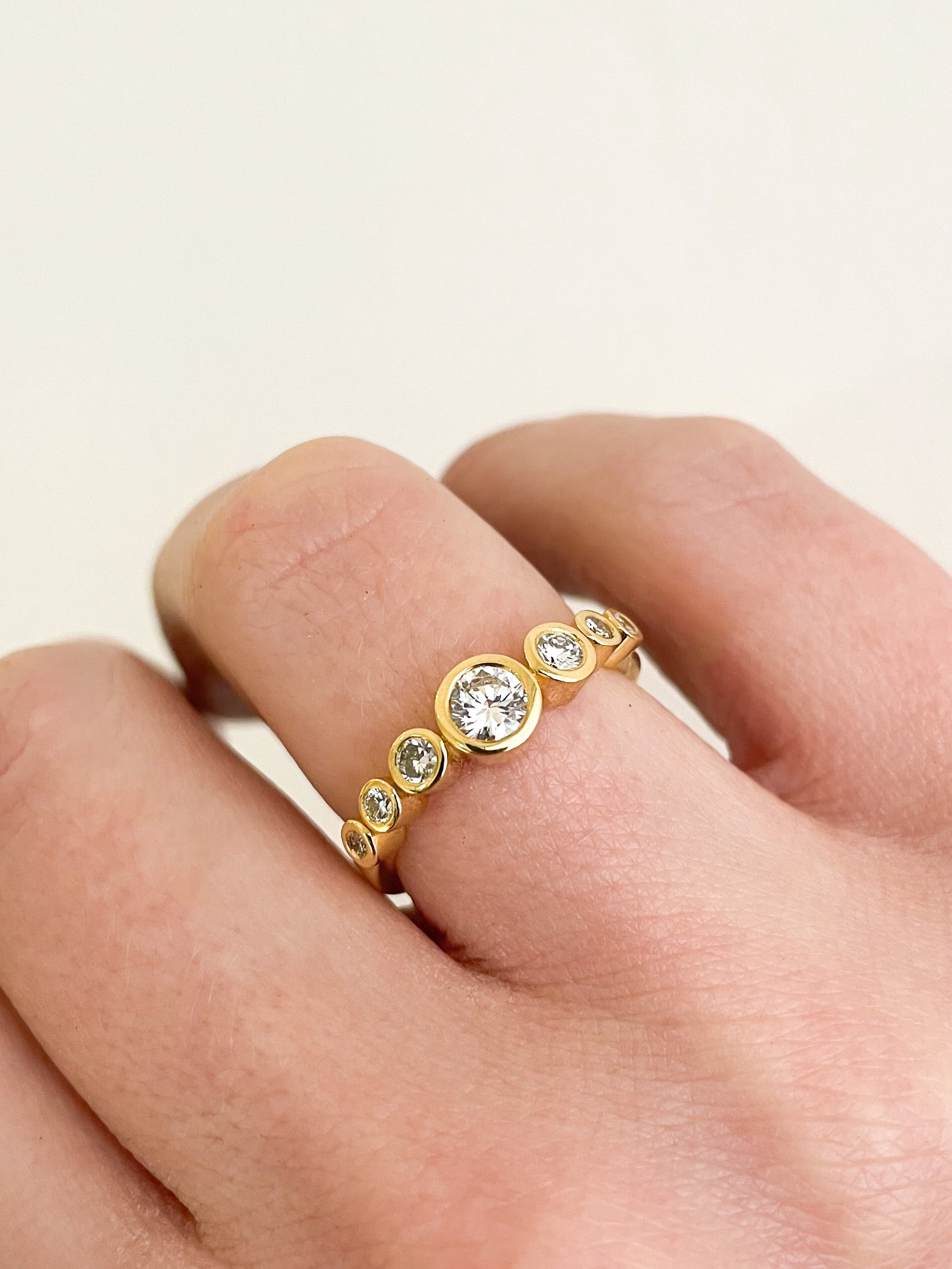 'To have, to hold and to pass on'
Bespoke jewellery evokes memories. It's a small item with big emotions, holding those sentimental moments in time.
At ANUKA, we lovingly handcraft ethical engagement rings, re-model heirloom pieces and bring jewellery back to life. Whether you have inherited jewellery, fancy updating your own or are looking to create a new piece, we are happy to help.
Every piece of ANUKA jewellery is carefully designed and consciously handcrafted in the UK, Fairmined gold and 100% recycled platinum.
We pride ourselves on creating bespoke jewellery that looks great and does good.
Every stage of our supply chain is carefully assessed for sustainability, ethics and eco-friendliness and we're fully transparent every step of the way. Whether it's bespoke engagement rings, bespoke wedding rings or any other piece of bespoke jewellery, every stage of the journey will be ethical, sustainable and transparent.
That's our promise to you.
FAQ
What do I need to think about before I get in touch?
Have a think about the piece you want to create and take time to look at styles and stones you like. From the cut of a stone to the setting type, your preference on precious metal and how you want to wear the piece. All of this will act as a great starting point to learn what you want to achieve and start the initial ideas process.
Importantly, I would also think about your budget. This is so important as it enables us to advise you on stone choice, metal and design.
How long does it take?
It varies greatly with each design but we recommend 2-3 months for the entire process; from design to completion.
The production process once the final design is approved is around 6 weeks.
How much does the bespoke process cost?
Below is a starting price guide to our bespoke service. From design to completion:
Bespoke Engagement Ring: From £2000
Bespoke Wedding bands: From £1000
Heirloom ring re-model: From £1500
Bespoke/ Heirloom Necklace & Earrings : From £800
Prices will vary depending on materials and design.
Where do you source your diamonds and precious gems?
It depends on the gemstone! Our teal sapphires are Australian, and any gemstone we use is ethically sourced with a clear story of origin.
Our diamonds are all Canada Mark, mined in the North West territories of Canada.
Can you work with my heirloom / sentimental jewellery?
Yes. It is a pleasure to work with your sentimental pieces and re-imagine them into a modern day heirloom.
We will assess the jewellery you have and determine what we can incorporate into the new design.
Can you resize?
Any bespoke ring we make comes with 1 free resize.
Further resizes after this will have an additional charge.
Opal Heirloom Ring
Re-imagined into a contemporary double gold band, off setting the opals and adding a touch of sparkle either side to elevate the design.
Slide to reveal..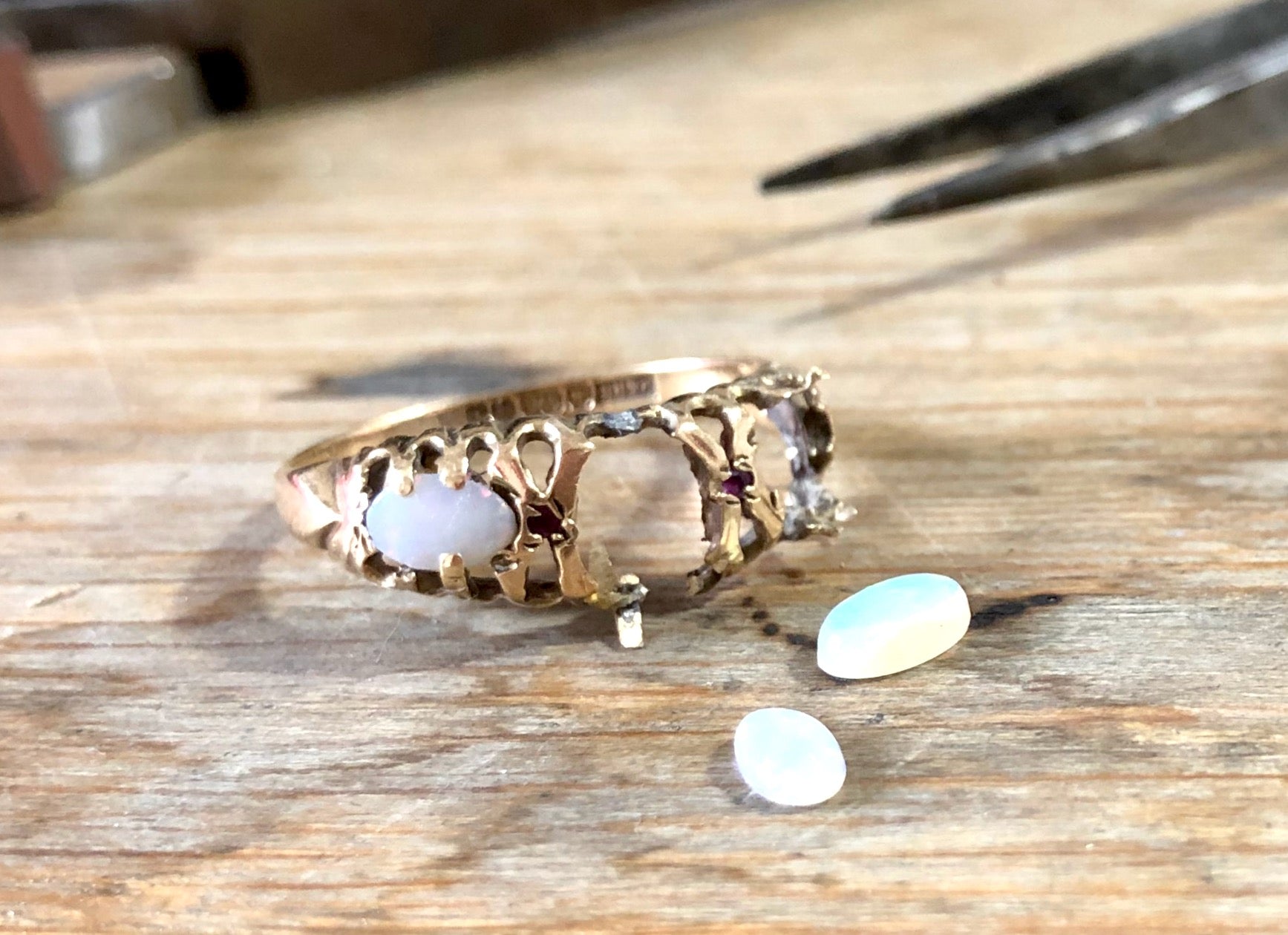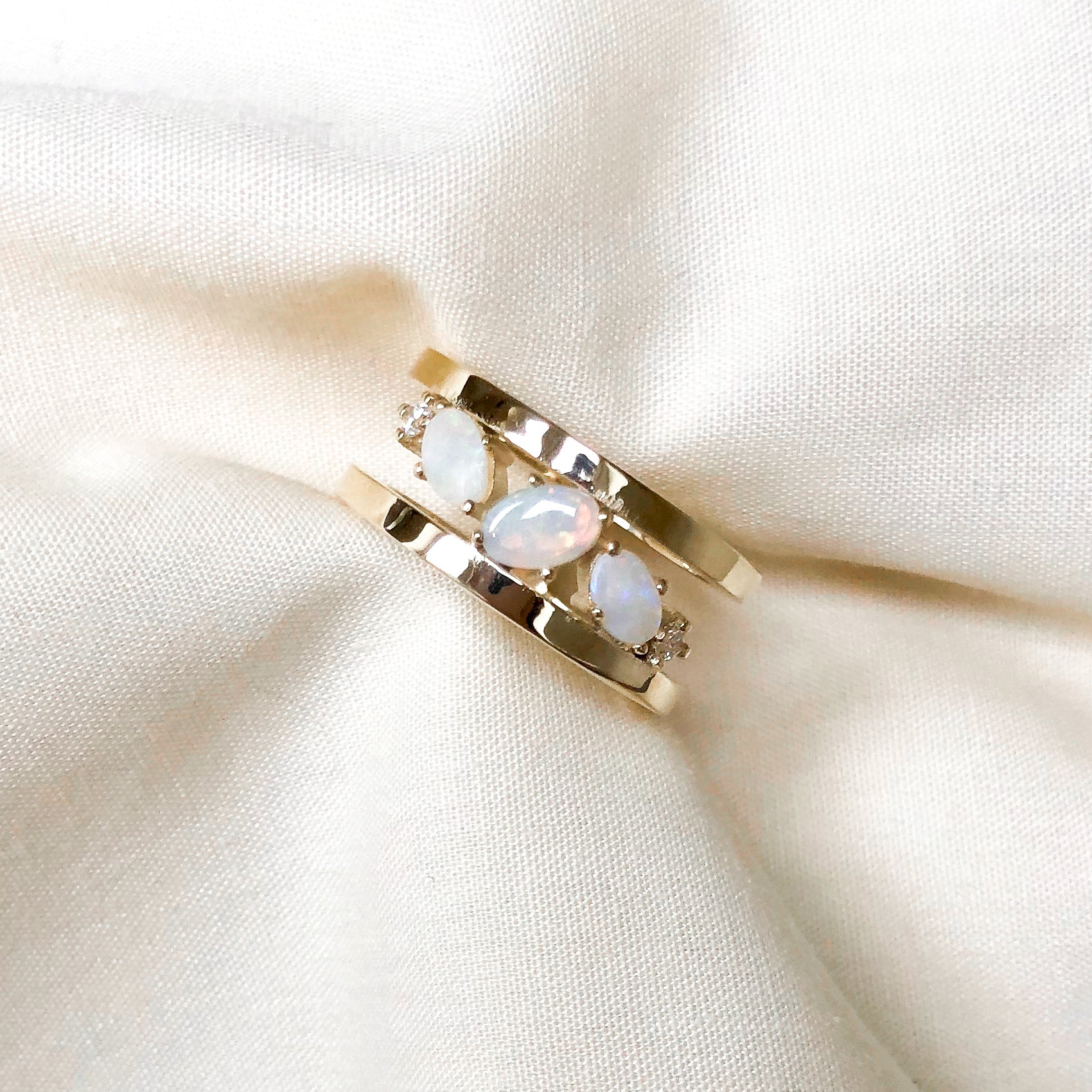 A selection of sentimental rings
Into one bezel set modern cluster ring. Incorporating all of the clients own gold and diamonds.